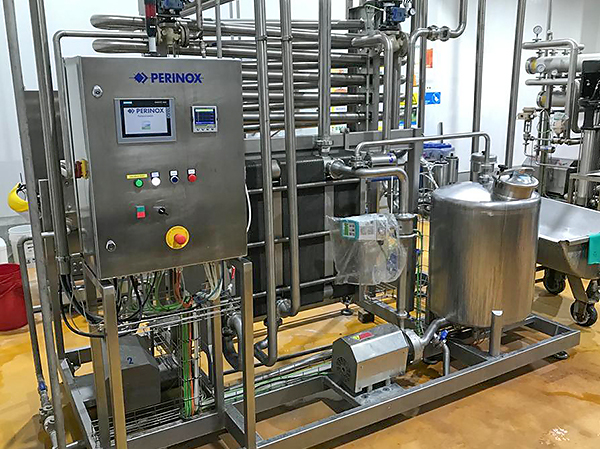 PRE-TREATMENT OF WHEY
The whey deriving from dairy is a solution which is rich in high interest components which requires prior treatments before proceeding with its reuse. We offer all the alternatives required for the adaptation of the whey before it goes through the tangential filtration equipment via membranes.
Casein fines recovery unit They allow the recovery of casein fines suspended in the whey for its reuse, allowing an improvement in the yields in the subsequent skimming and in the filtration equipment. They are based on separation by means of perforated sheets, meshes or sleeves made of stainless steel or specific textile fabric, with there being whey free of solids under suspension on one side and on the other the fines.
Vibrating type recovery unit. By means of a vibration system, the solids are separated by means of a stainless steel mesh, saving costs as no spares are required.
Rotating type recovery unit. Separation by means of a textile sleeve (different filtering micras are offered), which allows very precise filtration, pushing the fines by means of a worm gear with adjustable inclination.
Fixed or cascade type recovery unit. Fixed separation system whereby the whey falls down a sheet with special perforation. The filtered whey passes via the interior of the sheet and the fines fall via the upper part of the sheet into a recipient. It does not require any spares nor does it have any vibrating or rotating elements.
Skimmers. Centrifuges designed for a high degree of skimming, with low energy consumption and a low maintenance cost.