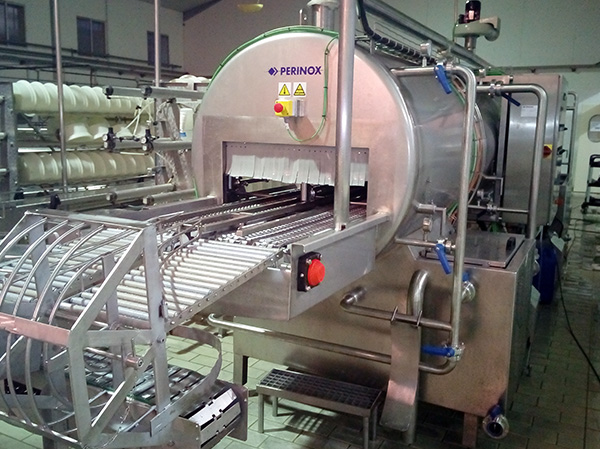 MOULD AND BOX WASHERS
Aware of the importance of maintaining the perfect cleaning and hygiene of the moulds and other materials, we offer solutions for washing them which stand out for the efficiency of the washing process and the saving in energy and water consumption.
Washing tunnels Our equipment complies with the demanding cleaning protocols which require microperforated covers and moulds, both individually and in groups or multimoulds, as well as boxes for cheese. Configuration of stages in line with the mould design and the space available and a self-cleaning system or connection to a CIP system.
Immersion washing, Equipment made up of one or several stainless-steel recipients, which may or may not be divided into several compartments where the various washing stages are carried out. The moulds are situated in stainless steel baskets which are introduced, using a hoist, into the compartment. These baskets may also be used to store the moulds after each working day.