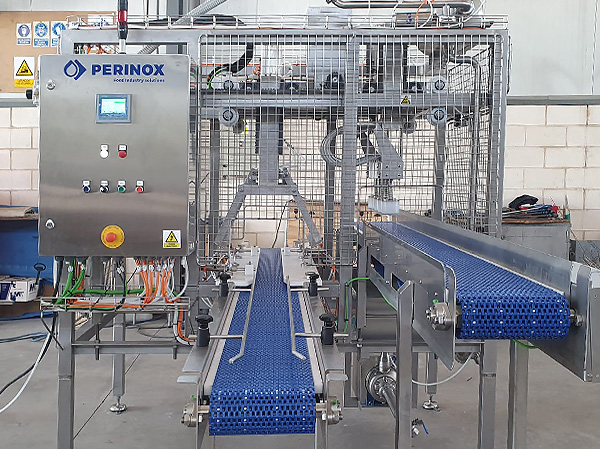 CHEESE DEMOULDING
Automatic or manual machines fore demoulding cheeses in any format.
Demoulding by blowing.
Demoulding by vacuum.
Advice on the choice of the demoulding system in line with the cheese format and type.
Our demoulding machines are designed for an easy change in format, as well as to allow the integration in the same machine of the process for removing the mould cover and the demoulding.
We incorporate in our designs systems which ensure the hygiene of the demoulding process and the cleaning of the air system.
We design and manufacture our own suction pads for vacuum demoulding.