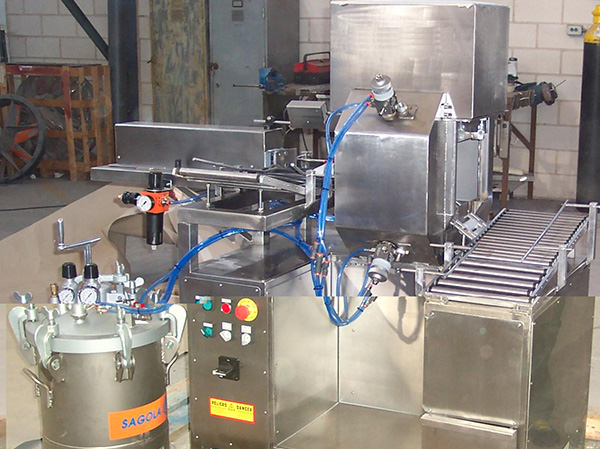 SURFACE TREATMENT OF CHEESE
Our clients include a large number of those companies which have won the most awards worldwide for the quality of their cheeses.
We have all the necessary equipment for the surface treatment of cheese:
Cheese drying/draining/washing tunnel. Tunnel for drying, draining or washing the cheese by a stream of filtered hot air or water.
Antifungal tunnel. Automatic or manual equipment for the application of protective products for the surface of the cheese as antifungal agents.
Cheese painting. Cabins for cheese painting or tunnels for continuous painting. We ensure a homogeneous application over the entire surface, minimal consumption optimizing product recovery and the possibility of incorporating a sweeping / drying system.
Cheese brushing. Automatic or manual equipment for brushing the cheese or impregnating the cheese in oil or any other food substance.