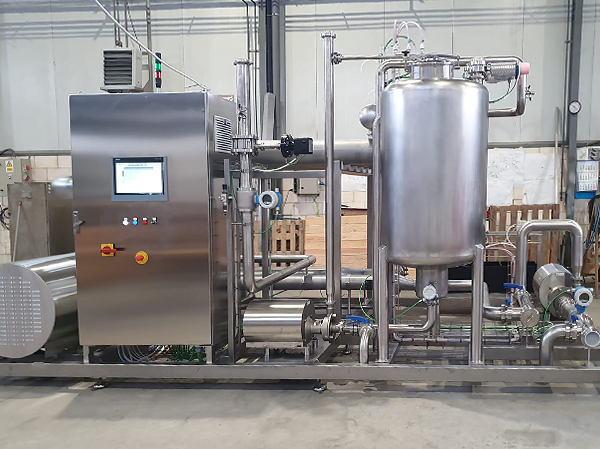 MEMBRANE FILTRATION
Tangential filtration technologies via membranes are characterised by adding a tangential component to the perpendicular flow to the filtration surface. In this way the product to be filtered flow parallel to the membrane, resulting in two liquid fractions: concentrate or retentate and permeate.
Depending on the permeability of the membrane, the four technologies currently available are distinguished between.
Microfiltration.
Ultrafiltration.
Nanofiltration.
Reverse osmosis.
We provide equipment for them all based on all membrane typologies and for all kinds of applications and we are specialised in their usage in the dairy sector.
We design and make our own filtration equipment and we carry out continuous, intense research work on the development of new applications using these technologies, not only for the dairy sector but also for other sectors such as water, fish and blood.
We stand out for maintaining a collaboration with our clients, as well as with Technological Centres in the development of new cheeses and other dairy products, which has resulted in specific developments and the design of flexible equipment using both organic and inorganic or mineral membranes.
We design our equipment to suit all requirements, from a high level of automation, to easier to operate plants, enabling us to make this type of technology available both to large-scale industries and to small and medium-sized industries.