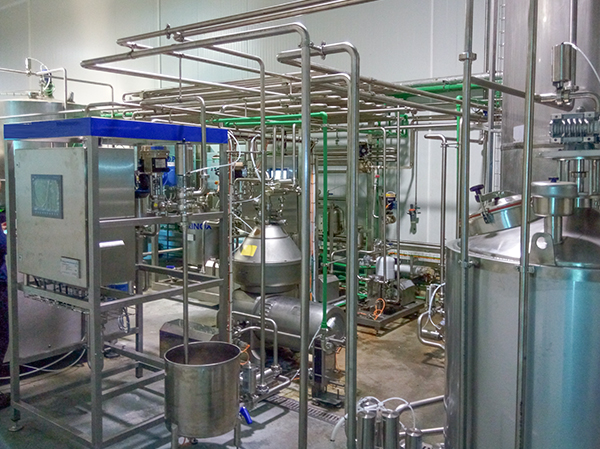 MILK STANDARDISATION
Systems that allow, at an initial stage, the separation of different milk components such as fat or protein to then mix them again in the desired proportion.
We offer systems that operate in batches based on mass balances of milk previously subject to analysis, or continuously, based on the use of high-precision measurement systems.
They allow the homogenization of the quality of products made from the same milk composition, avoiding any undesired deviations which may involve shrinkage or recover part of the components to obtain a higher economic return.