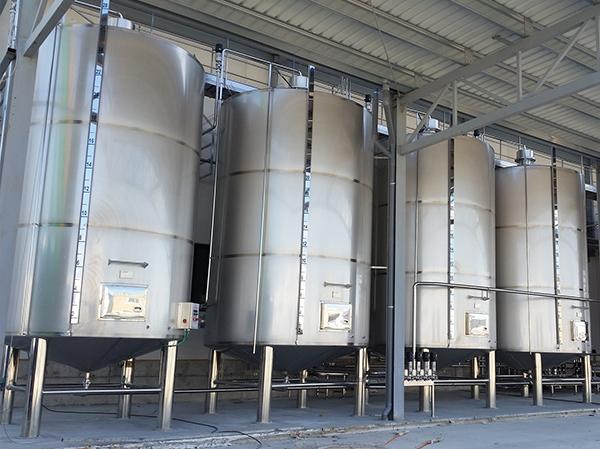 RECEIPT AND DISPATCHMENT OF MILK
We design and manufacture complete lines for the receipt and treatment of milk adapted to any industry size.
We offer all possible solutions for the receipt of milk, both for minor and large volumes, adapted to any specific requirement, with different degrees of automation in line with the requirements of each client.
Tanks for storage, insulated and/or with heating/cooling jackets, as well as fermenters or reactors with control of the heating and cooling processes. Customised design in accordance with the technical specifications or standards required.
Flowmeters for the measurement of any kind of liquid food (even with solid particles), adapted to the specific needs of each client, with high measurement precision and the capacity for sample collection and the logging of data for their control. They allow uni- and bidirectional flow measurement, temperature compensation, communication with processing unit, display of instantaneous and accumulated flows and the set-point value for the dosing system incorporated.
Coolers Tubular or plate heat exchangers which allow the product to be cooled to the temperature determined by the client.
Traceability and mixing systems. Possibility of transferring between different tanks products for the carrying out of mixtures based on recipes and with the ensured traceability of the processes carried out.
Valve manifold Automatic systems which allow the centralisation of the functions of several tanks to increase the efficiency and flexibility of operations and the safety of the processes. It allows the implementation of product and cleaning solutions at the same time via the same valve without any danger of mixing, helping to save time in the processes.