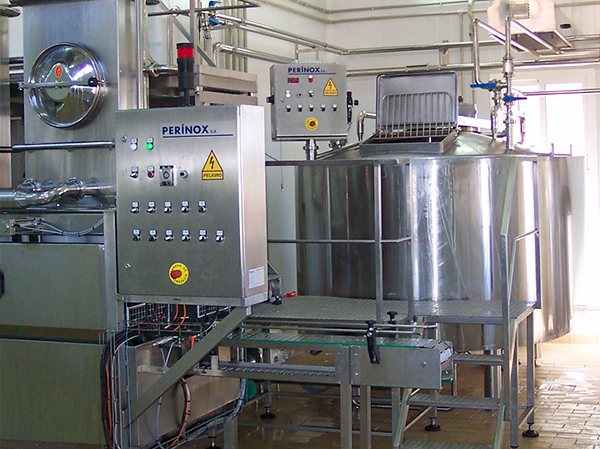 CURDLING VATS
Our curdling vats are specifically designed for manufacturing a wide variety of cheeses, both with soft and semi-soft or hard pastes.
More even grain when cutting the curd.
Increase in the quality of the whey, less losses of fines and fat.
Design of cutting lyres-knives/specific stirring for each type of cheese.
High reliability and easy to handle.
The cutting and the stirring, tried out in over 50 types of cheese, are elements which afford high performance and different types of grain with great homogeneousness in terms of their size.
We manufacture in accordance with your needs, open or closed vats, with conic or flat bottom, and with different degrees of automation. We are specialised in the design and manufacture of vats for laboratories and research departments for all sizes and characteristics.
We have specifically designed our stirring and cutting knives for each cheese, seeking uniformity as regards cutting, as well as keeping the generation of fines to a minimum.
Heating can be carried out by means of steam, in a bain-marie, or by means of hot water through an internal circuit. The temperature increase is achieved in an effective, speedy and safe manner.
Perfectly designed for combining with our curd dosers/moulders by means of a special pump: lobe or similar.
We provide the possibility of incorporating probes capable of determining the coagulation curve, allowing the automation of recipes, determining the optimum cutting point and detecting any errors in the curdling process.