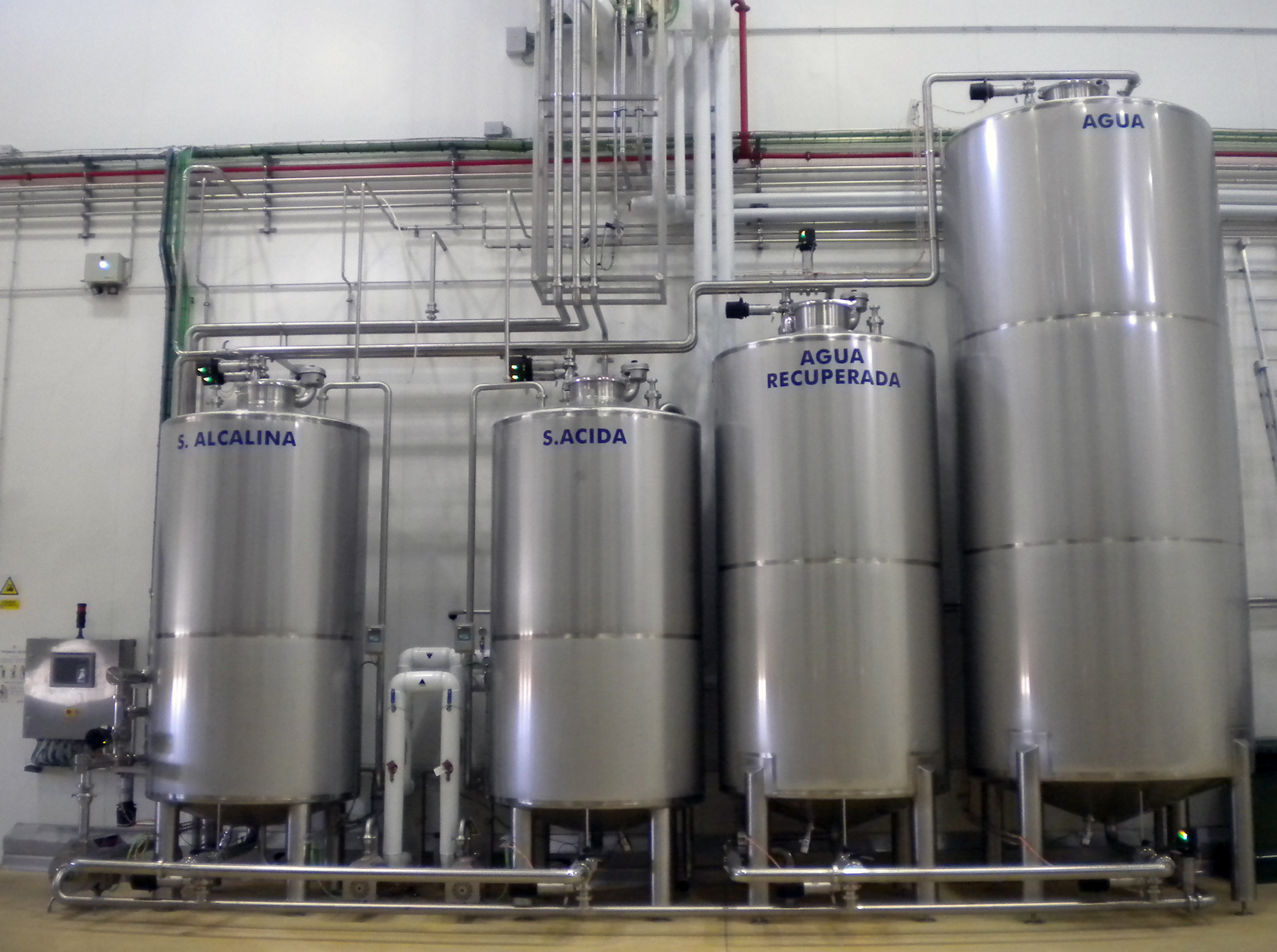 C.I.P. / S.I.P.
Centralised in situ cleaning systems designed to optimise the cleaning and disinfection processes of facilities in the food liquid industry. We boast vast experience in the cleaning of facilities with complex fluids such as milk, blood, sauces or oils.
We specifically adapt our designs to each type of industry, paying due attention to the nature of the product to be washed, how dirty it is and variables which may influence each case.
We provide advice when defining the various cleaning stages in such a way as to ensure optimum cleaning with the lowest consumption of water, detergents and disinfectants.
Different configurations in line with each facility, from simple mobile equipment for cleaning specific lines or equipment, to large-scale systems geared towards big industries with rinsing water recovery systems and disinfection stages.
Programming geared towards minimising water consumption, adjusting the consumption of chemicals, monitoring flow, concentration and temperature settings, preparing recipes, as well as the logging of the different process sequences.
CHARACTERISTICS:
All material is made from stainless steel AISI 304 and AISI 316.
The system is usually assembled with pneumatic valves and is controlled by means of an automaton on which the different process sequences are programmed:
Concentration of acidic and alkaline solutions.
Temperature of acidic and alkaline solutions.
Prewashing, washing and rinsing times.
Automatic reloading of acidic and alkaline tanks.
Circuit testing to avoid errors.
Controls of the different process pumps.
Actuation on the different process valves.
Logging of the different sequences of the process or processes.